Kinect
It's 2040, cities have been abandoned.
Design a brand which attracts people back to the city.
Branding, UI, 3D Modelling
Kinect provides an exciting environment for individuals of all ages and abilities to reconnect with the city through a celebration of movement and energy.

Utilising innovative technologies, exercise equipment transforms the vibrant energy of the Kinect community into a renewable power source, helping to generate electricity to power homes, rewarding users for their efforts.
Kinect's branding is clean and modern, with circular elements symbolising the generation of renewable energy. 'Kinect' is a combination of kinetic and connect, representing exercise's power to bring people together.


I created a range of equipment designs for group exercise classes and free exercise trails in order to appeal to a wide audience, varying from fitness enthusiasts to young families. Exercise trails encourage exploration, reconnecting users with the city.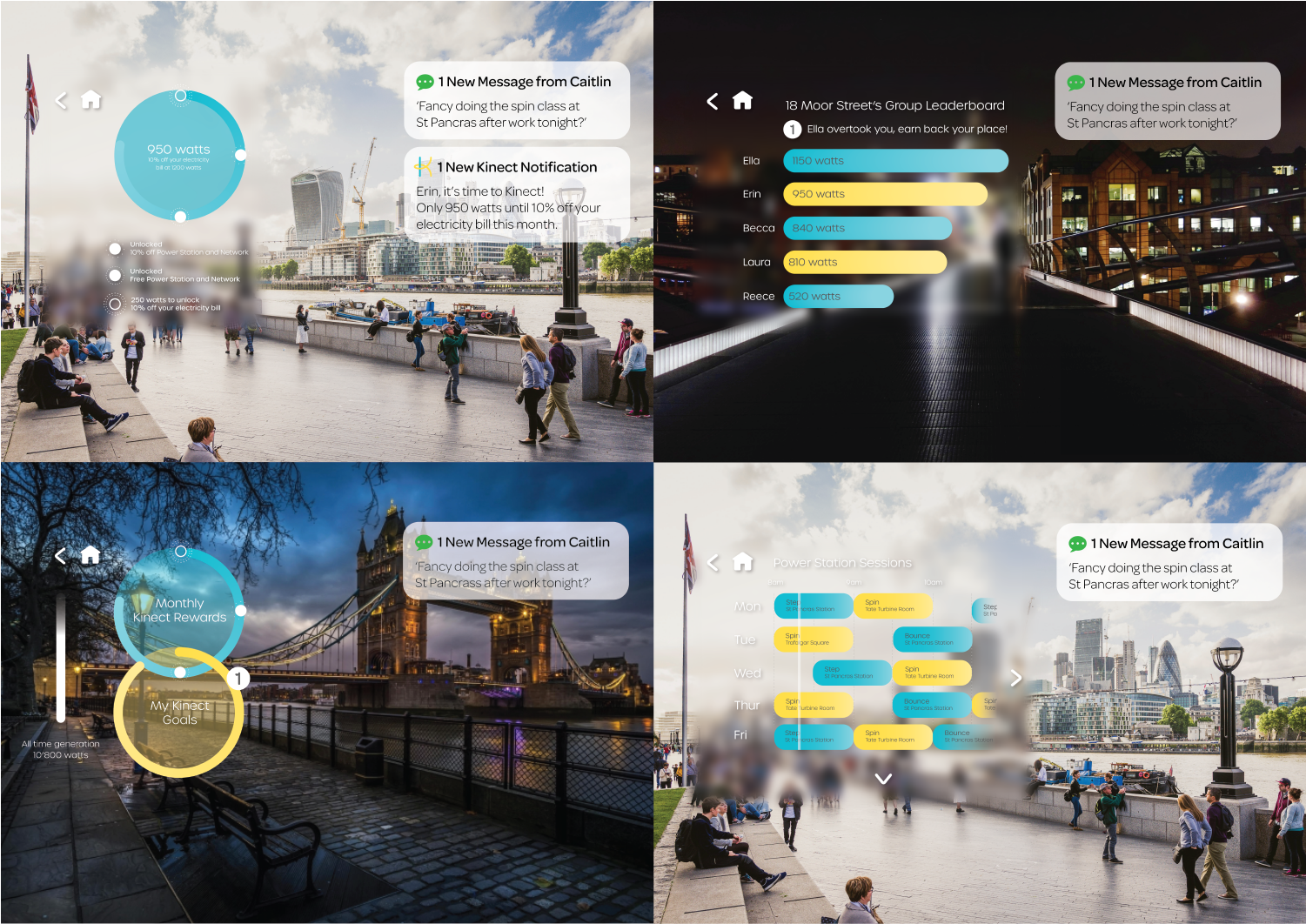 A responsive user interface design for smart glasses technology suited the futuristic setting of the brief. User's commitment to the brand is encouraged through goals, competitive leaderboards and rewards including money off their electricity bill.