Key4Life
Rewrite Your Story
Use typography to reveal the complex issues surrounding knife crime and stop young people in their tracks by showing them there is another way.

Typography, Animation

D&AD 2021 Key4Life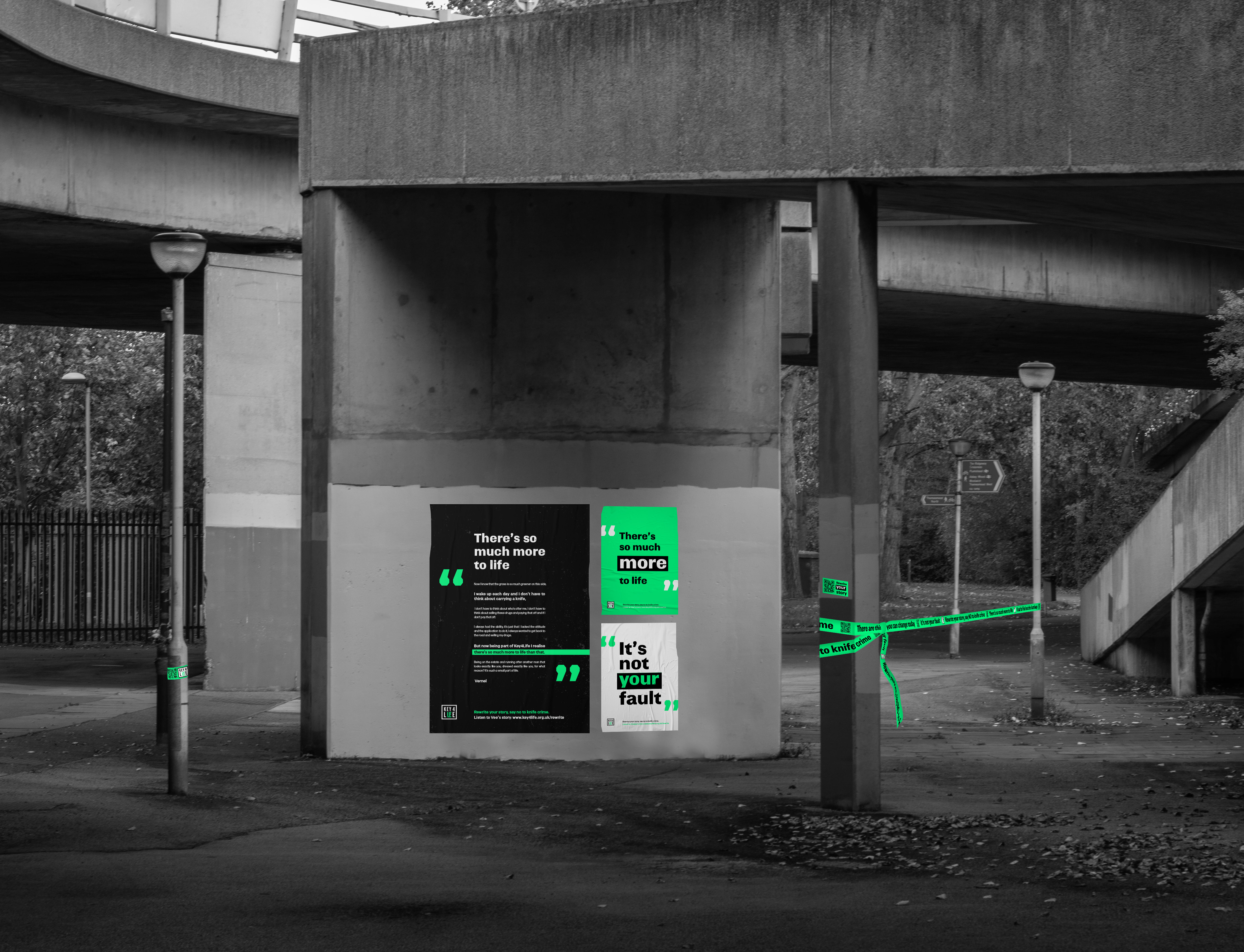 The Key4Life Rewrite Your Story campaign shares the advice Key4Life programme participants wish they could have given their younger selves.
Adapting the horizontal line in the Key4Life 'What If' branding as a tool for highlighting pivotal statements shows how a line can be drawn under the past, making way for a new path.

Interviewing Key4Life participants allowed me to understand their perspectives on knife crime, providing an authentic and personal account of their story which would resonate with those growing up in similar situations.

Posters were created to be located in at risk neighbourhoods and schools.
Short-form quotations grabbed the attention of passers by whilst long-form stories offered further insight into the issue.

The Rewrite Your Story tape parodies crime scene tape, creating shock factor and brand recognition as part of guerilla marketing.

Using audio clips from my interviews I produced compelling animated social media advertisements to target the young audience.